Full Alloy Lightweight ultra compact portable Highwing well built Beautiful Mini Folding Bike Highwing Bike https://www.highwingtour.com/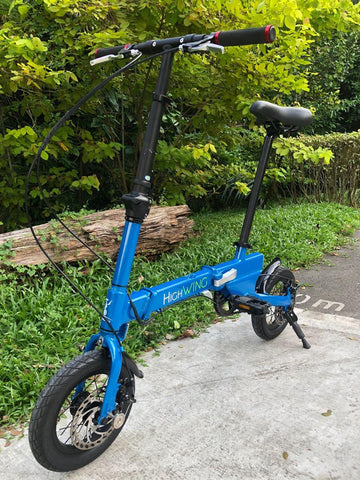 Unique / Features
* Strong and very tough aluminum frame assure of safety
* Powerful front and rear disc brake
* Build with quality alloy parts
* 12 1/2 X 2 1/4 tyres for all terrains
* Quality hub and smooth bearings for easy peddling and response
* Ultra compact when folded for easy storage and to transport in the car booth.
* Lightweight only 10kg
* Cycles easily and rides like a normal bike. For moderate bikers. Can easily clock 50-70km in a few hours
* Extremely strong magnetic holder when folded so it will not disengage when pushing around
* Easily folds in less than a minute
* Robustly build for durability..