The World Health Organization (WHO) has warned blanket travel bans will not prevent the spread of Omicron, as more countries rushed to impose curbs and the first cases of the new COVID-19 strain were detected in Latin America.
In the week since the new virus strain was reported by South Africa, dozens of countries around the world have responded with travel restrictions - most targeting southern African nations.
But the WHO warned Tuesday that "blanket" travel bans risked doing more harm than good.
In a travel advisory, the WHO warned the bans could ultimately dissuade countries from sharing data about the evolving virus.
But it did advise that unvaccinated people vulnerable to COVID-19, including over-60s, should avoid travel to areas with community transmission of the virus.
WHO chief Tedros Adhanom Ghebreyesus said it was understandable for countries to seek to protect their citizens "against a variant we don't yet fully understand."
But he called for the global response to be "calm, coordinated and coherent."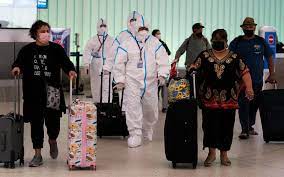 The likely futility of broad travel restrictions was underscored as Dutch authorities reported that Omicron was present in the country before South Africa officially reported its first cases on November 25.
The new variant - whose high number of mutations the WHO believes may make it more transmissible or resistant to vaccines - was found in two Dutch test samples from November 19 and 23, with one having no travel history.
So far, well over a dozen countries and regions have detected cases, including Australia, Britain, Canada, Israel, Italy, Portugal and Hong Kong, China.
Latin America reported its first two cases Tuesday - in people who traveled from South Africa to Brazil - and a first case was confirmed in Japan, one day after it barred all foreign arrivals.
However, US President Joe Biden said the travel bans on just the southern African nations would stay in place, without referencing the other places where Omicron has been detected. 
In Asia, governments continued Wednesday to expand restrictions, including with Indonesia adding Hong Kong to its travel ban list alongside various African nations.
Nowadays, it is not safe to travel around. But we can ride  Highwing Bike around our hometown or work place, which can not only release our depressed mood, but also exercise our body and improve our physical fitness. Riding for 30 minutes a day is equivalent to the weekly exercise recommended by the WHO, which can reduce the risk of diabetes, obesity, depression and many other serious diseases.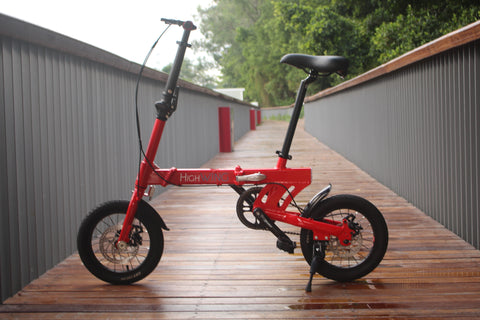 Therefore, having a good bicycle is also the pursuit of more people. Highwing Bike,made of aluminum alloy, and advanced folding technology, can be folded to a very small size, just like the Transformers in a bicycle. Fashionable and trendy style, only 10KG, light travel and convenient storage. 
Let's go out for a ride with family and friends on the weekend with Highwing Bike. Click the link to buy: https://www.highwingtour.com