Folding bikes have grown in popularity over the past few years. As bike manufacturers make better and better folding bikes, more and more cyclists are buying them.

According to market analysts, the folding bike industry will continue to grow until 2025. Cyclists (especially commuters) realize that there are many benefits to owning a bike that is designed to fold up when not in use. As folding bikes get lighter, stronger, and fold smaller, we'll see more of them on the road.

So are folding bikes worth a try? The answer is yes, they are the perfect bike for the commuter. Their functionality makes them easy to carry on public transport systems. You can take them with you so you don't have to worry about it getting stolen. Best of all - they fold into a compact that makes it easy to store them in your office or home. Folding bikes are really worth it!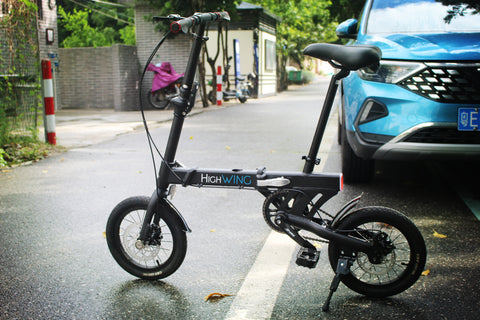 Advantages of folding bikes

Safety

One of the most unpleasant things that can happen to a cyclist is a stolen bike. For many cyclists living in the city, having to lock their bikes out at night because there is no room in the home. So they bought various safety locks to keep their bikes safe when locked out. But the truth is, when things do, stolen bikes are often left outside. Locks are just a deterrent to thieves, but they don't keep your bike safe.

One of the great advantages of a folding bike is that you can take it with you wherever you go. Even if you live in a small apartment or work in a cubicle, you can find a place to put a folding bike. Tuck it in a corner or put it under your desk. Highwing Bike is one of the brands of folding bicycles, the size is 70CM*30CM*30CM when folded, you don't need to worry about whether your bicycle will be stolen, because it can be kept by your side.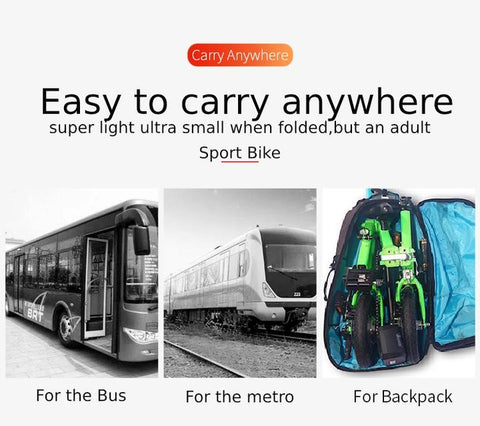 Good quality

When many people first hear about folding bikes, they think they are a gimmick. This misconception about folding bikes can also lead to the belief that they must be poorly made. But like Highwing Bike is one of the bicycle manufacturers that produces high-quality bicycles, the quality of its folding bicycles is very good, and the frame is forged from 6061 all-aluminum alloy.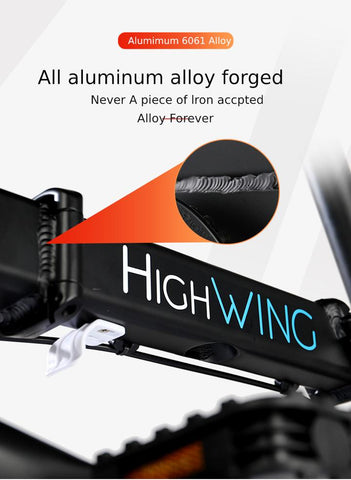 easy to fold

Folding bikes are designed to be folded. While each company takes a different approach to folding designs, they are all easy to fold and quick to complete. It doesn't take magic to fold and unfold these bikes, and most folding bikes can be folded in 30 seconds or less.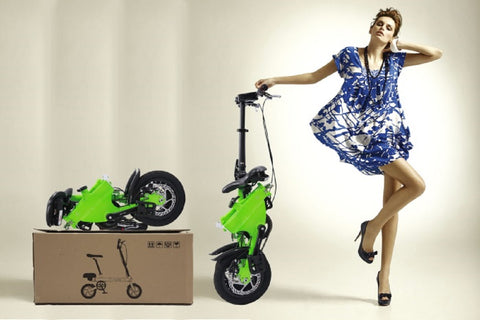 Compact

Each bike company has a different approach to designing and folding bikes, but the end result is the same. A folding bike can be transformed from a fully functional bike to a modest size. The compact shape of the folding bike makes it easy to store when not in use. Many commuters struggle to find a safe place to store their bikes, and that's not a problem at all with folding bikes. Like Highwing Bike, it can be folded up and placed in a cabinet or under a desk, as they take up so little space.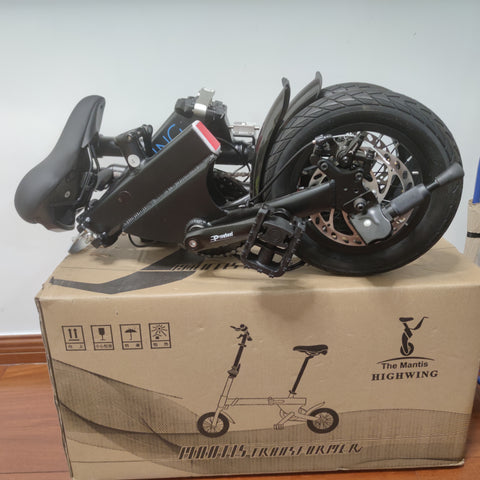 easy to transport

Folding bikes offer thousands of people the possibility of commuting by bike. Many people would like to cycle to get off work, but they need to pedal too far or take too long. One of the advantages of folding bikes is that you can ride them to a nearby bus, train or subway, then fold them up and take them onboard. And the foldable bike is also easy to transport in the trunk of a car or in the overhead compartment of an airplane. Want to go on a business trip but can't bring a full-size bike? Pack your folding bike and you're ready to ride on the go.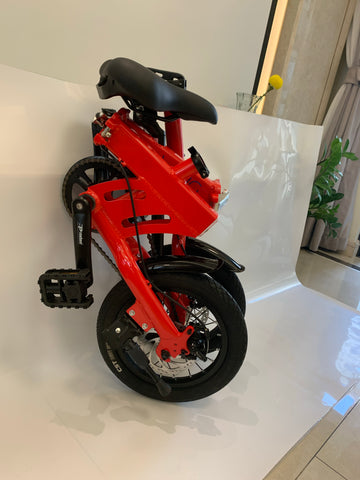 Disadvantages of folding bikes


Price
Folding bikes are generally more expensive than non-folding bikes, and you pay more money to have a bike that folds like an origami.
Brief introduction of mantis folding bicycle
The Highwing Bike is one of the most affordable folding bikes on the market. The bike is light enough to make it a great choice for commuting, public transportation. It's well-built and durable, plus the bike is height adjustable, making it ideal for riders of all sizes, with a 1.9-footer riding comfortably. The bike is solid, compact, and it does it beautifully. In addition, the Highwing Bike can be easily towed after being folded, this design is really practical.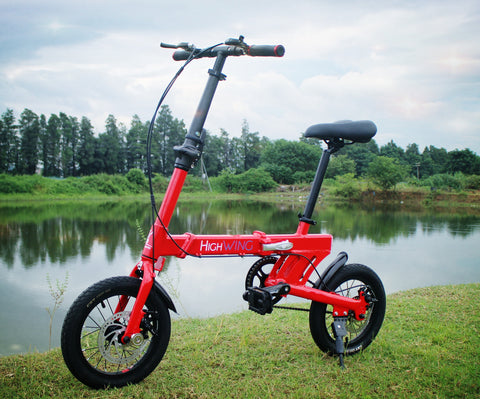 Related questions

Are folding bikes slower than regular bikes?
Folding bikes themselves are not slower than other bikes. Most folding bikes have smaller tires and more tire resistance. Having said that, the parts of a folding bike are much better than a regular bike, so the ride is definitely a lot easier.


Can folding bikes be used on trains, buses, subways?
You'll need to check your local public transport rules, but most public transport systems allow folding bikes. You need to make sure your bikes are folded before getting on the bus, so you can allow them to be taken on buses, trains, subways, subways, etc.


Are folding bikes safe?
Yes, they are safe as long as you stick to your weight limits. Every folding bike has a weight capacity and should not exceed the limit. Folding bikes are sturdy and durable. They won't break easily unless you put too much weight on them.